In the area of Monetier les Bains, at Serre Chevalier at 2170m in center position it is situated at the top of the BACHAS chairlift (8 minutes walk) and from AYA and from the departure point of CIBOUIT chairlifts, ECHAUDA, and YRET (2600m summit of Serre Chevalier).
The most beautiful slopes for off pistes skiing are in our area (Montagnol, La Cucumelle, Roche corneille).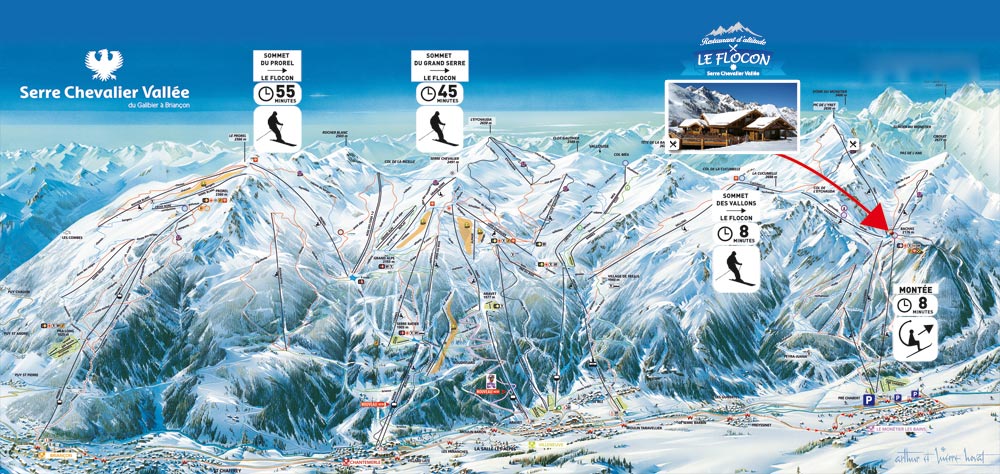 To contact us: E-mail : daniel-laurens@wanadoo.fr - Phone : 04 92 24 50 66

or by this contact form below
IMPORTANT: Your booking will be confirmed after a phone call from us.